Reception 2022 Entry – Virtual Tours
Our "virtual" tour will be coming soon!
Our school's mission is to 'Love one another as Jesus loves us'. Our Mission Statement is important to our staff and our children; if you talk to our children throughout our school, they know it and what it says about how we all treat and support each other in our school community.
Our recent RE and Catholic Life Inspection, Section 48, said, 'St Swithun's School is an outstanding example of a Catholic school community, where the mission statement and Christian ethos have a very positive impact. Excellent relationships between adults and pupils lead to a loving and trusting environment, where all are encouraged to live out their mission statement of 'Love one another as Jesus loves us'.
We are an inclusive school. We are a Catholic school but not all the children are Catholic – we have children from other Christian churches,  Muslim children and children whose parents have no faith.
We are culturally diverse; 46% of our children have English as their second language, though most are fluent English speakers. This cultural diversity is celebrated with our language ambassadors who have a growing role in school and bring a richness of languages and experiences that enhance discussions and learning experiences.
Our support for children with SEN was recognised by the national Challenge Partners organisation as 'outstanding'.  If your child does have special educational needs, please do contact the school for a specific discussion about the support we can provide.
I could talk for hours about our school . . . but won't. Last year, we had very successful Ofsted and Section 48 inspections – do read their reports which are both on our website https://www.stswithunscatholicprimaryschool.co.uk and our Year 6 SATS results in 2019, the last time they were taken, were outstanding and the best in the city.
Each year we take 45 children in our Early Years unit.  These children are split into two classes: Ladybirds and Bumblebees.  We try and have an equal split of gender, birthdays and abilities across the classes and we also take into consideration friendship groups.  Classes are decided after we have had the majority of stay and play sessions and storytime sessions, that we offer to our new starters taking place in June and July.   Although children are allocated to a class they play and learn across the two classrooms and in the outside areas.

We have a teacher and an Early Years Teaching Assistant in each class with 22 or 23 children.  We are very lucky to have such small class sizes in YearR and this really does help us give your children the best start. 
Children will then progress into a class of 30;  15 Yr1 children and 15 Yr2 children. Our classes are again split equally with a focus of friendships.  We have found that having three parallel classes of Year1/2, then Year3/4 and Year5/6) works best for our children and for our teachers who can work collaboratively to create an exciting, differentiated curriculum.
We are pleased to offer wraparound care at St Swithun's.  Our morning care, Sunlight, starts at 7.30 am and our afterschool care, Twilight,  finishes at 5.45 pm. 
We usually offer a range of sessions, which can include breakfast, snacks and light tea. 

Both Sunlight and Twilight are are onsite and run by school staff.  Mrs HG, who works in Year R, organises all the activities.  We usually offer a wide range of activities including themed craft activities, cooking, board games, toys, outside games and special event nights like film night. 

Once your child starts school, wraparound care can be booked via their SCOPAY account.  We accept the following payment methods for this service: childcare vouchers; tax-free childcare; or online via your child's SCOPAY account.
More information can be found on our school website.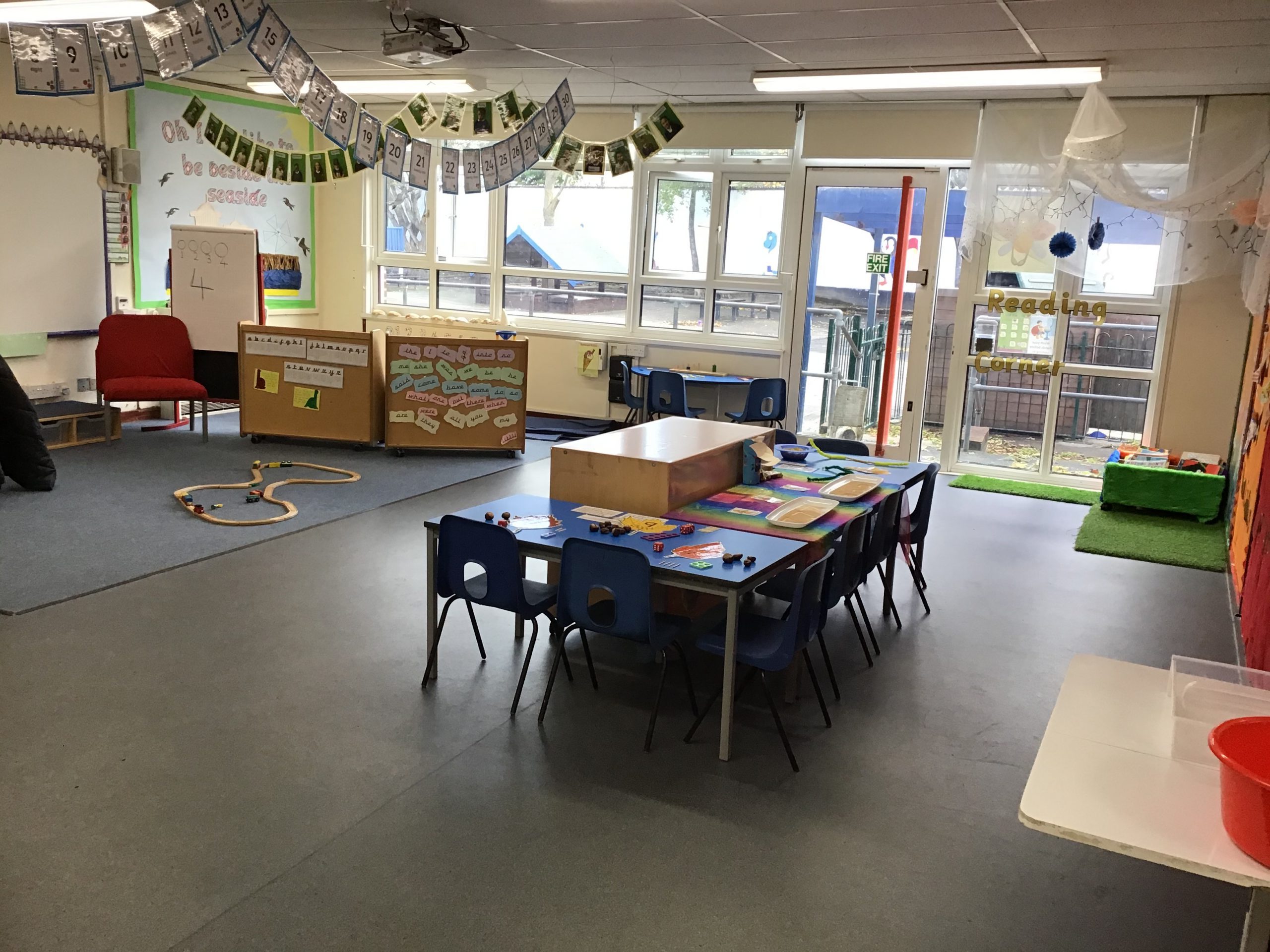 We want children to develop independence, to co-operate with others and to talk and communicate in a range of situations whilst learning the skills needed to progress through school and future life.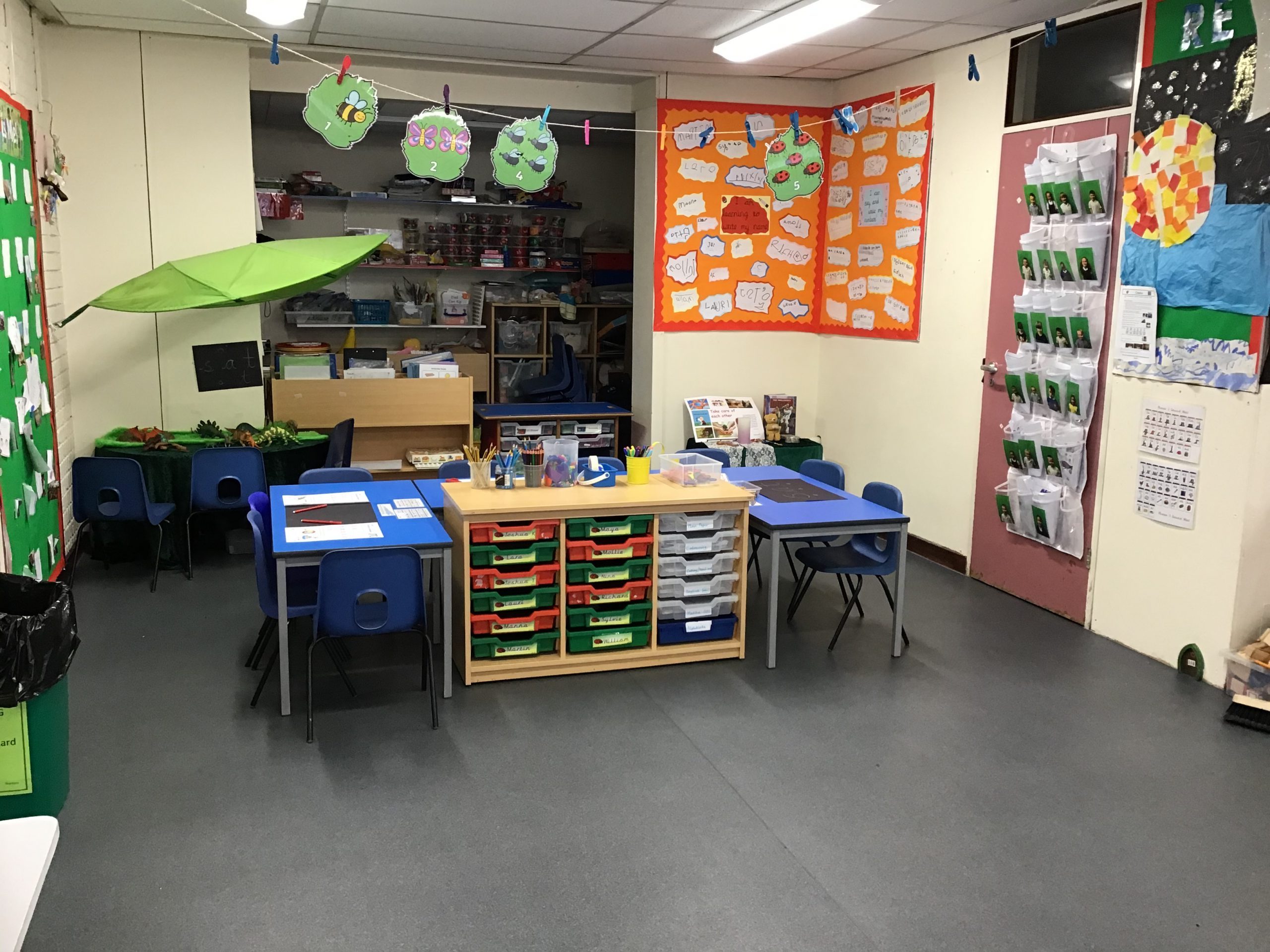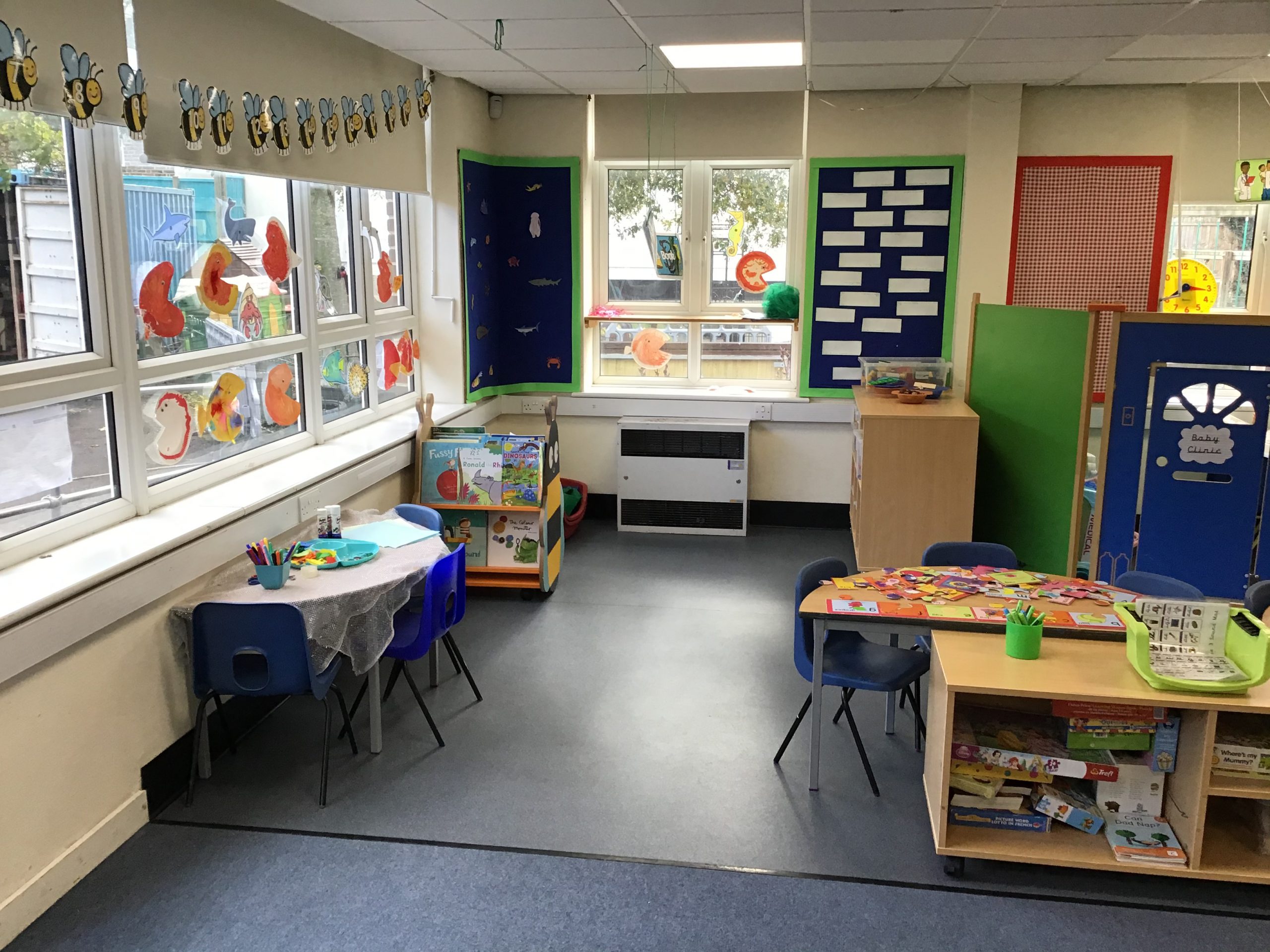 There are seven areas in the Early Years Curriculum: Communication and Language, Personal, Social and Emotional Development, Physical Development, Literacy, Mathematics, Understanding the World and Expressive Arts and Design.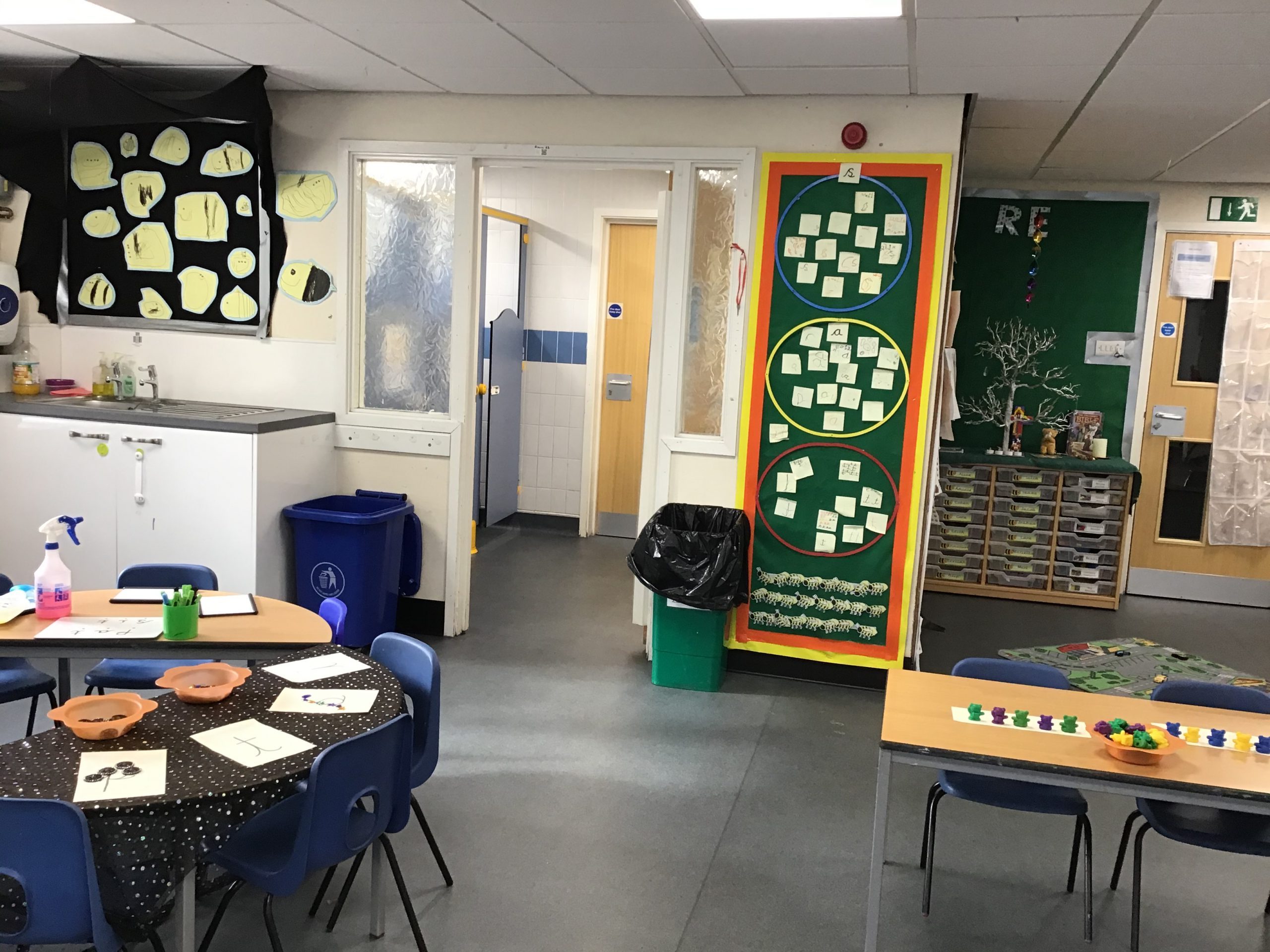 We follow the statutory Early Years Foundation Stage and ensure opportunities for learning are provided through a planned, balanced, adult-led and child-initiated curriculum.
Our aim is to provide a happy, caring and safe environment, stimulate children's natural curiosity allowing them to develop their skills, knowledge and understanding.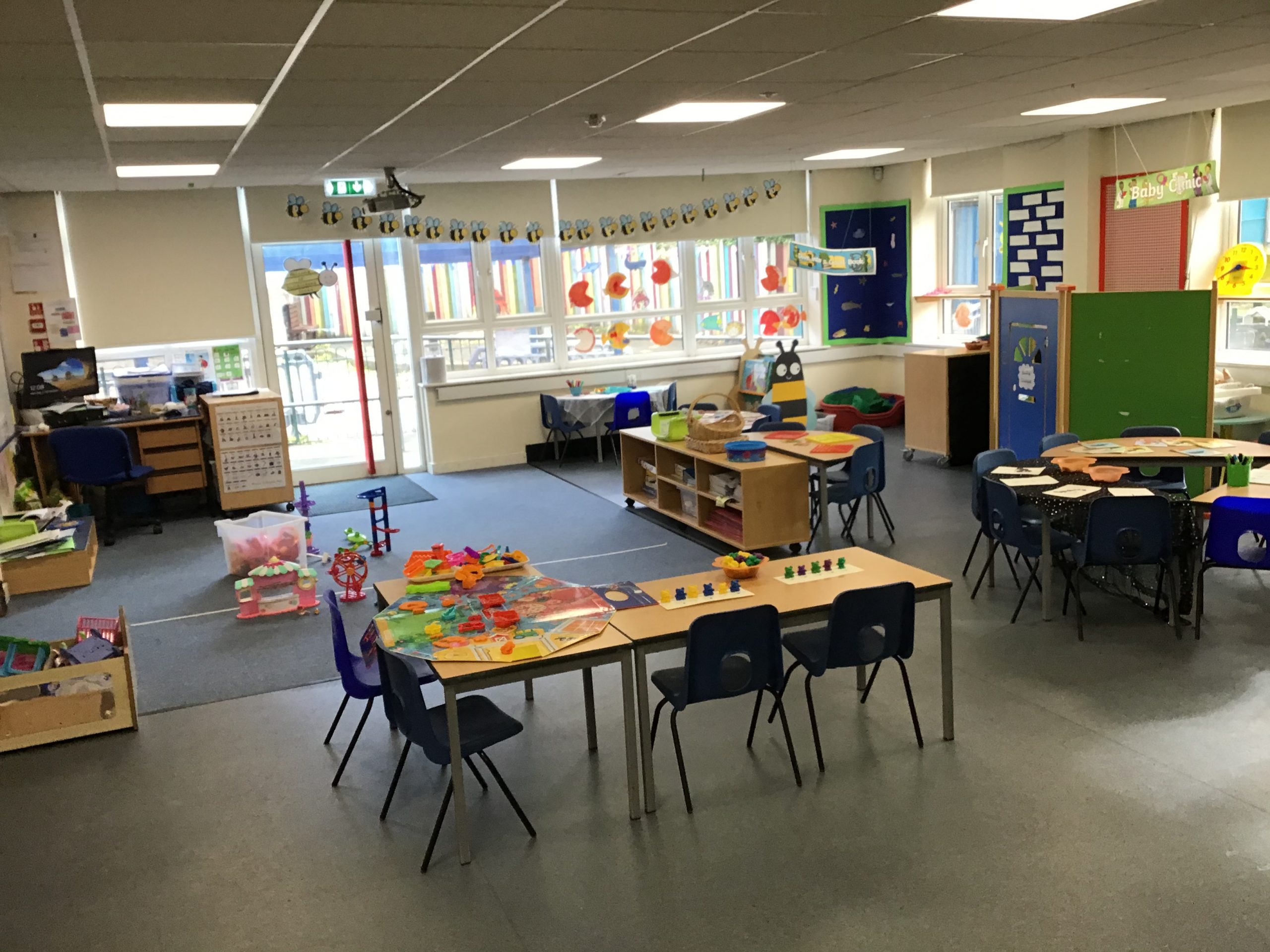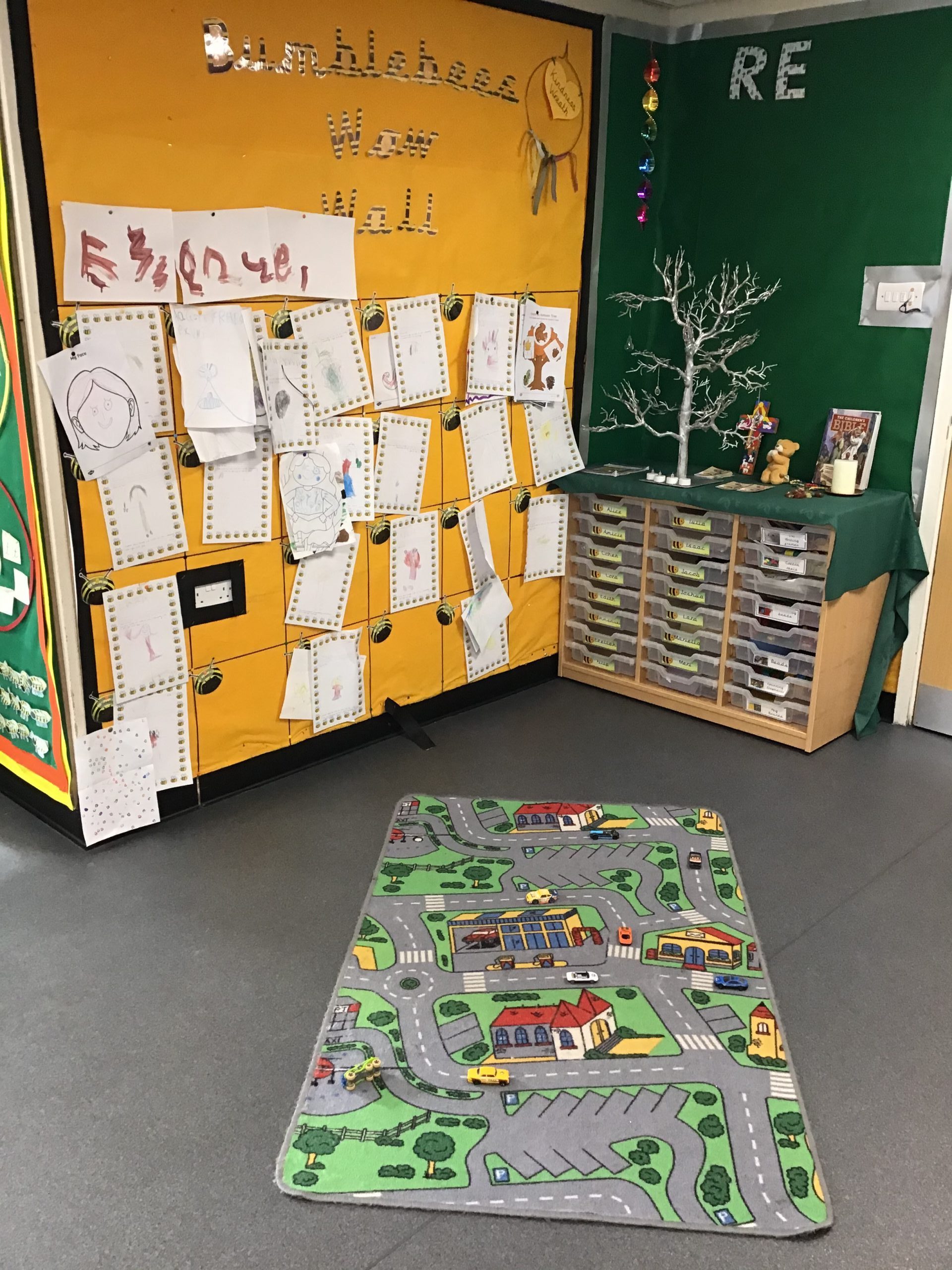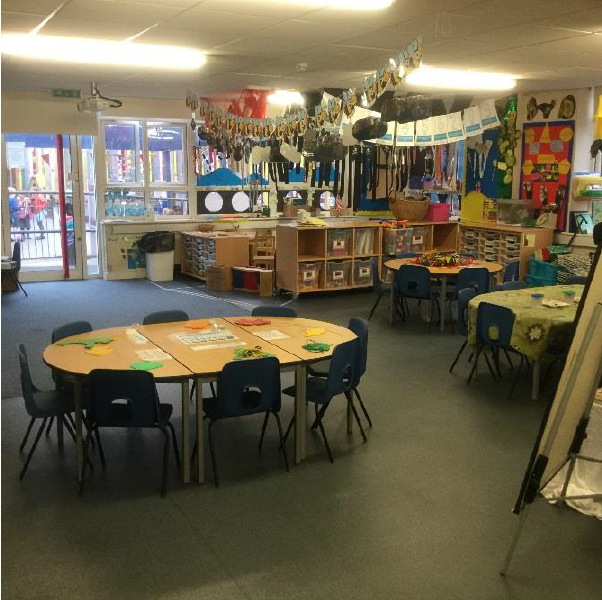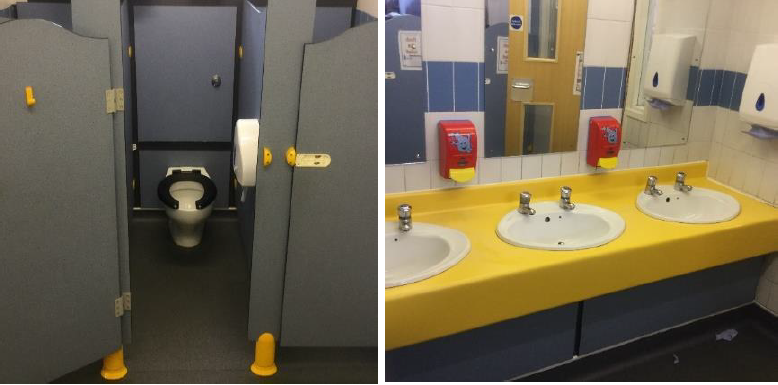 Children experience a range of whole class, group work and independent tasks.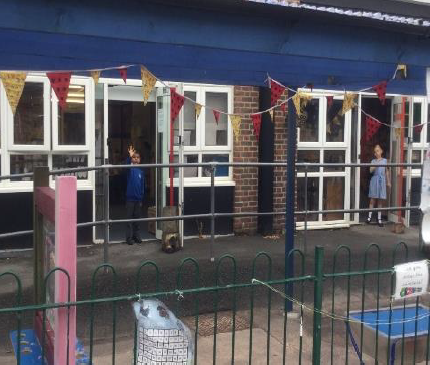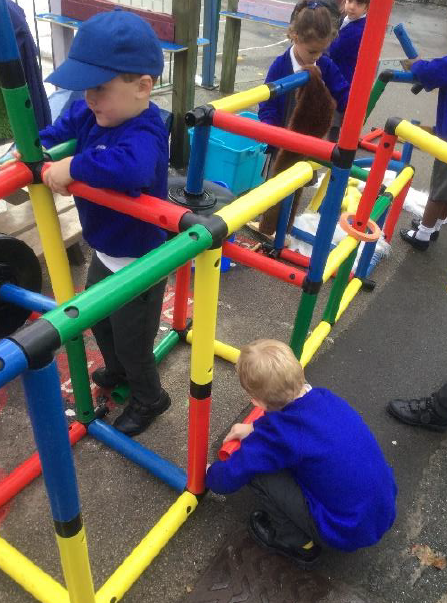 Our topics are child led and are carefully planned to ensure that there are lots of opportunities to enhance learning across a wide variety of environments and experiences. These play a key role in skills tranference,  problem solving, skills for life and a lifelong love of learning.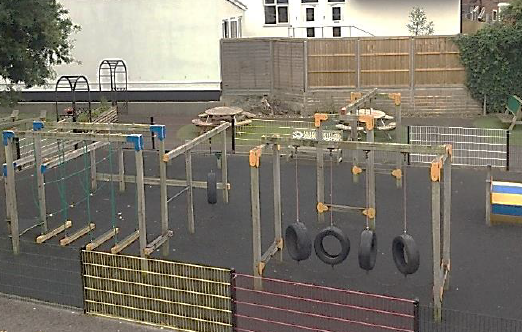 .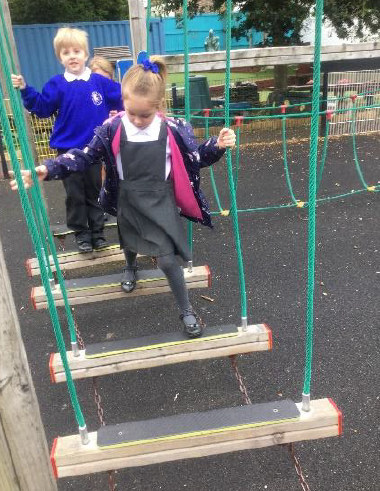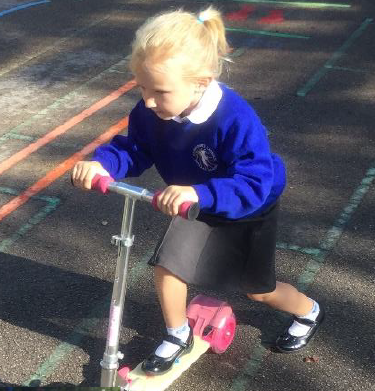 We believe that every child should experience the world beyond the classroom as an essential part of learning and personal development.  These are often the most memorable learning experiences which can be remembered for a lifetime, helping make sense of the world around us by making links between feelings and learning.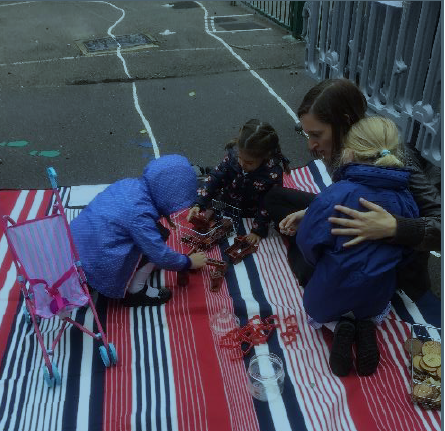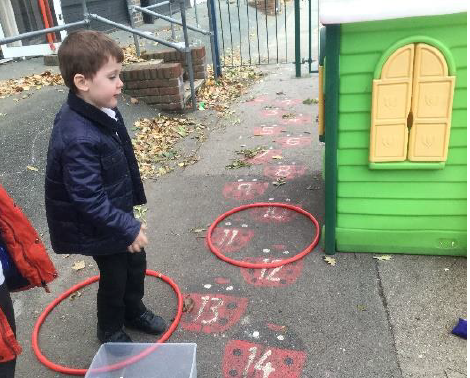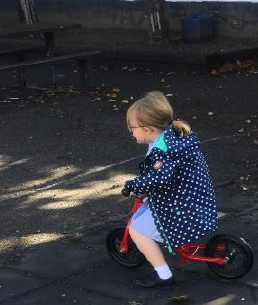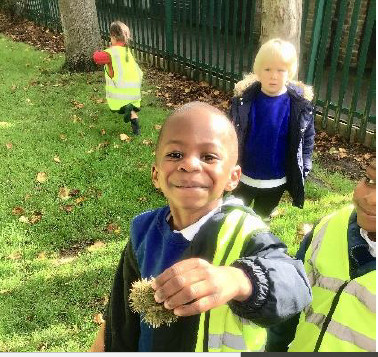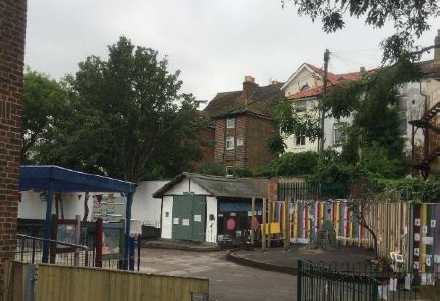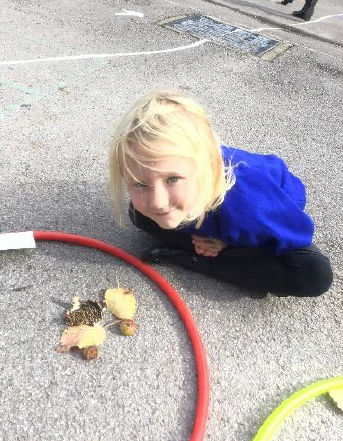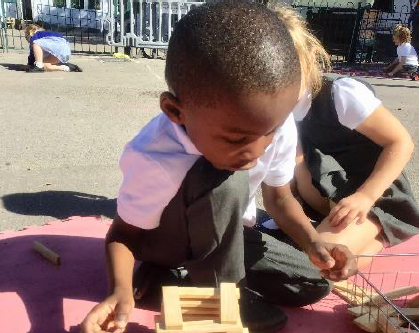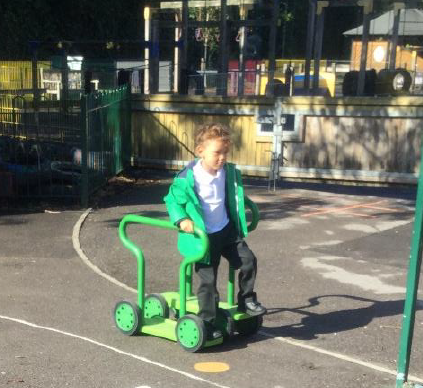 At St Swithun's we enjoy using our outdoor role play hut, writing shed, mud kitchen, growing area, squirrel hide, playtrail, sand and water area, paint easels, colouring table and growing flowers and vegetables in our garden!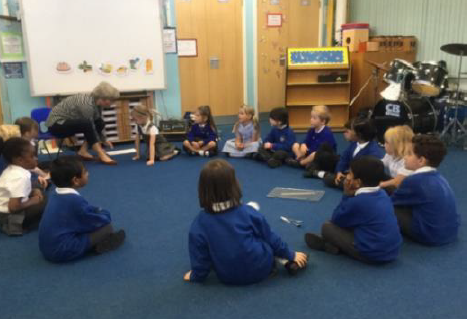 We also have our own language teacher, Madame Adie.  Madame Adie teaches French and Spanish across the school.   She also coordinates our language ambassadors who, as well as supporting children who are bilingual, organise class and whole school events to celebrate the variety of languages and cultures we have in our school.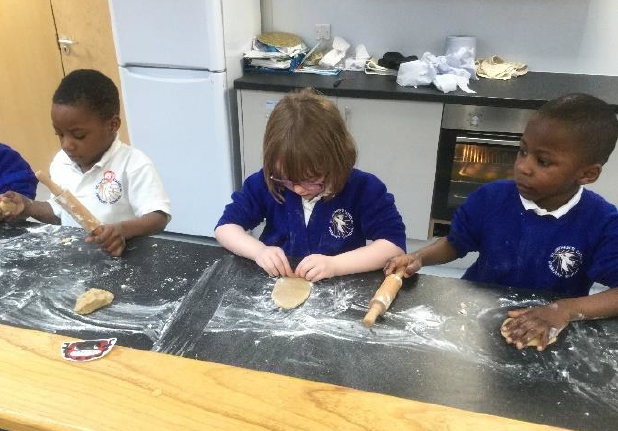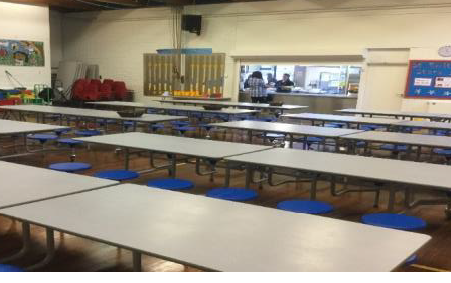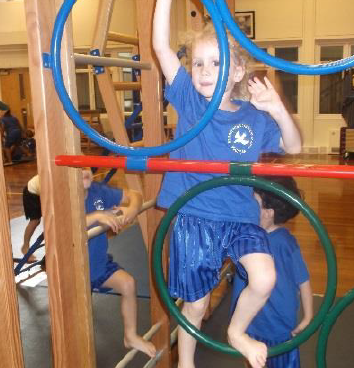 Our school hall takes on a variety of uses across the day.  We use the hall for our PE lessons which include using the PE equipment, learning new team games, skills and dances as well as exploring drama.
The hall is also a place where we usually meet as a whole school for a variety of assemblies such as class led, RE and celebration assemblies.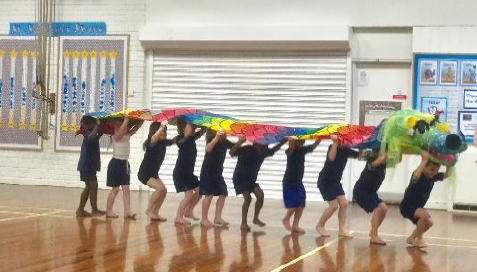 Here at St Swithun's we are very lucky to have our own music teacher.  Mrs Bacon teaches weekly music lessons across the school.  As our children move up through the school there are many opportunities for them to learn how to play a range of instruments, join our school choir or orchestra, and even experience being part of a rock band!

Our Apollo Suite is a fabulous resource here at St Swithun's.  We enjoy making and cooking a variety of food.  We also use the Apollo Suite for clay work, painting and model making.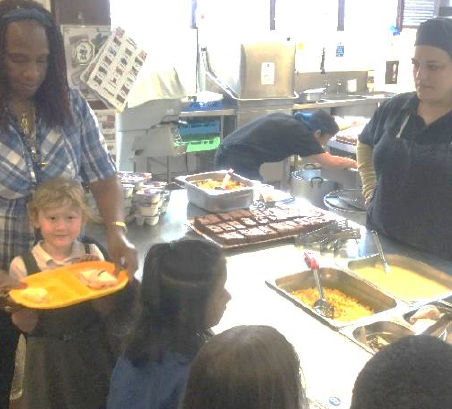 We also usually use the hall at lunchtimes.  Children in Years R, 1 and 2 are entitled to a free school meal.  The Year R staff and Year R dinner supervisors help the children in the hall, to cut and eat their lunch.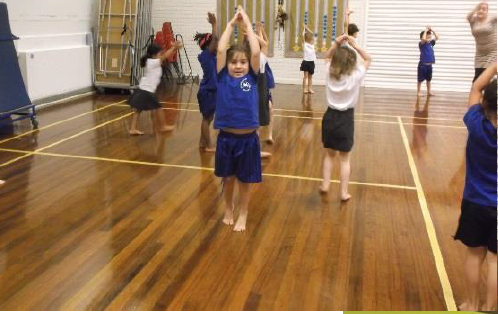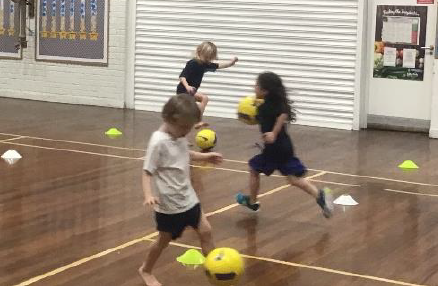 The library is a well-used space with children enjoying a variety of storytimes and the opportunity to borrow a range of books to share with their family at home.  We also usually offer a family library card and session once a week after school.